CANMEE Lesson Study Convening 2019
April 11, 2019

-

April 12, 2019
Fee
$400/participant
Register
Register and pay by credit card or PO.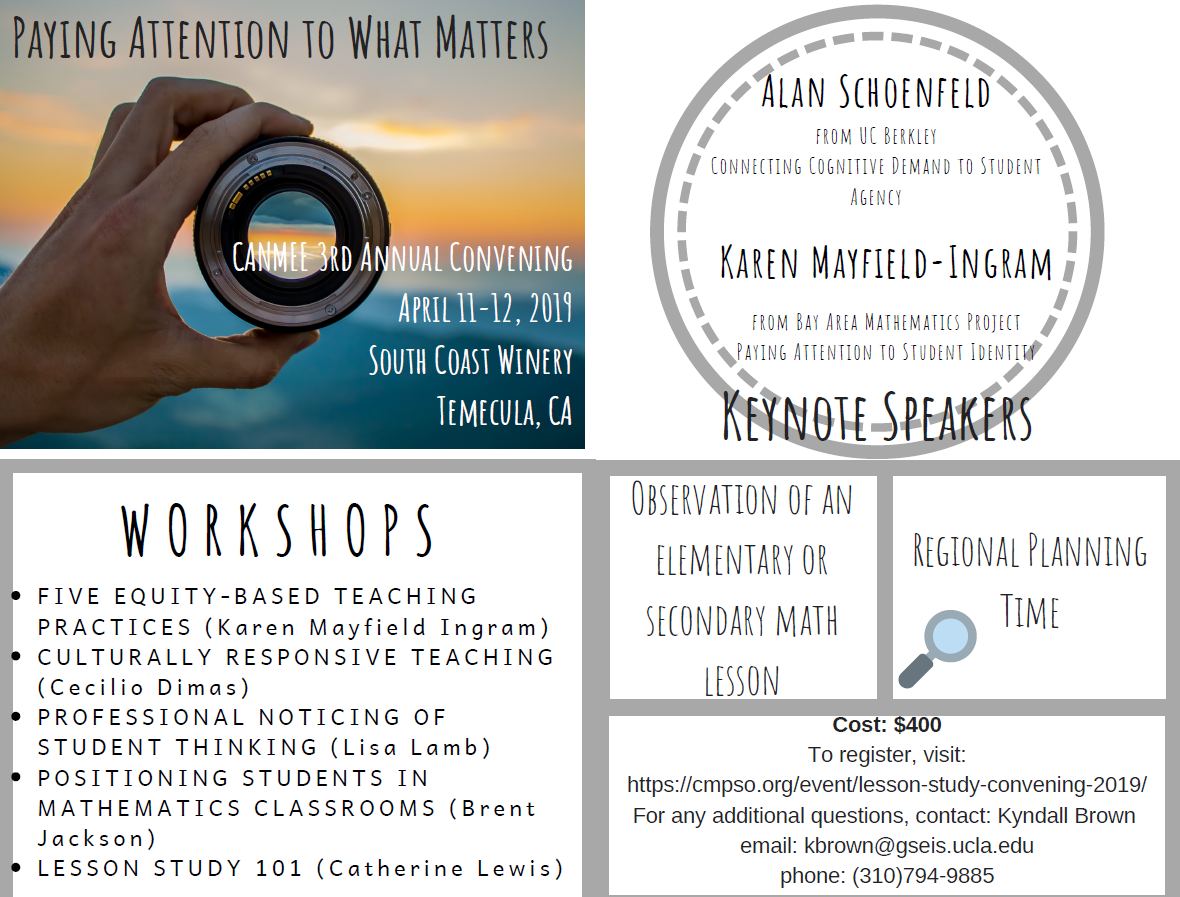 Limited number of lodging rooms are available at the meeting hotel at a group discounted rate for your convenience.  Conference registration fee does not include lodging.  Attendees are responsible for making own lodging reservation and payment arrangements.
Reservation Deadline: March 11, 2019
To reserve, please fill in the information below and email to: reservations@wineresort.com
I am with the UCLA – CMP Statewide Office conference under block code 10L408.  I would like to make a reservation within this block.
    First and Last Name:
    Email:
    Best contact #:
    Check in date:
    Check out date:
    Please select one of the following:
    Hotel Suite $179:________   Villa $239:_________
The hotel will take the first night's room, tax, and resort fee in order to reserve.  You have 72 hours prior to check in to cancel the reservation for a full refund of your deposit.  An agent will reach out to you using your best contact number provided above to collect payment for your room.  If you have any questions or if you would like to book over the phone, please call 844.361.9300.
This rate cannot be combined with any other discount or offer.