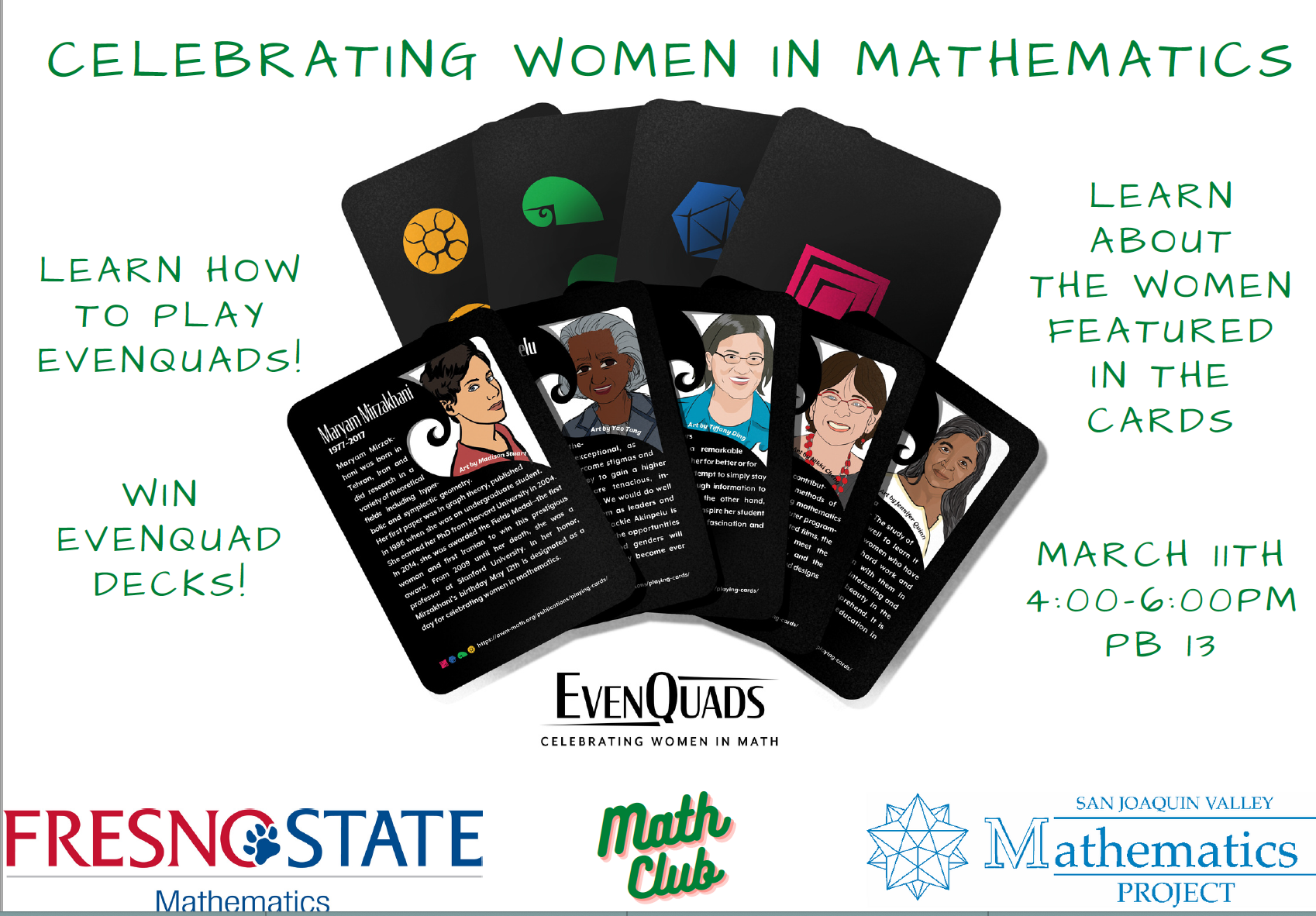 Location: Fresno State — Peters Business Building Room 13
Come celebrate women in mathematics, and learn how to play the new Notable Women in Math Playing Cards Game, EvenQuads, developed by the Association of Women in Mathematics.
The San Joaquin Valley Mathematics Project (SJVMP) will also give away card decks as prizes for participants!
Refreshments will be provided by SJVMP.